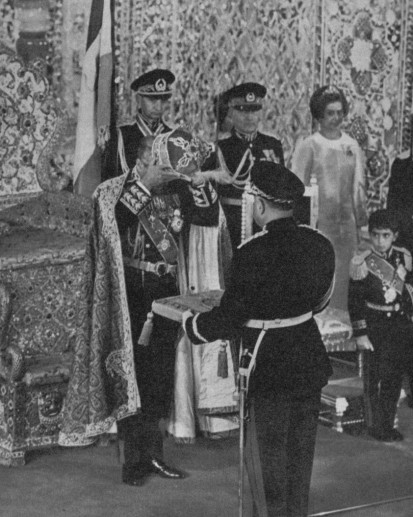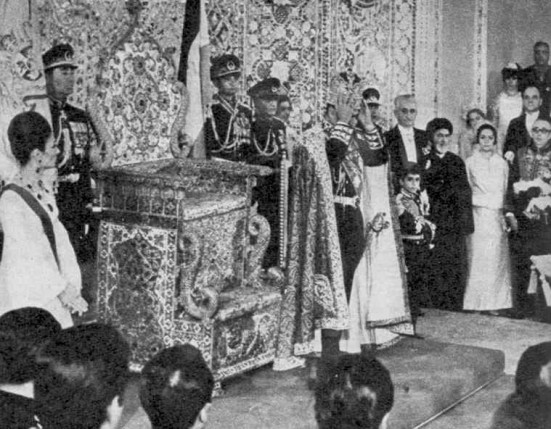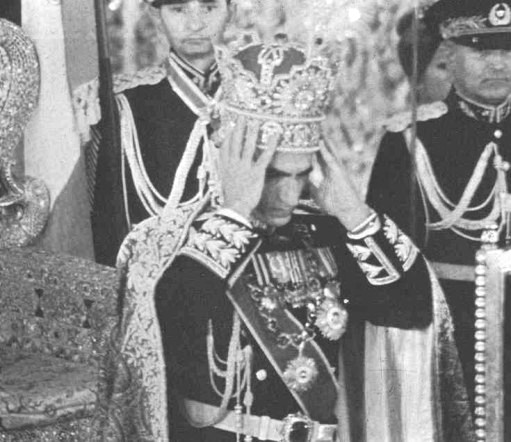 These three pictures form the sequence of a very brief moment, the actual Coronation of the Shah of Iran, in the Grand Hall of Golestan Palace. With very swift movements, His Imperial Majesty The Shah of Iran, like Napoleon in 1804 and his father, Reza Shah the Great in 1926, crowned himself. Everyone in the room stared to watch this unforgettable moment.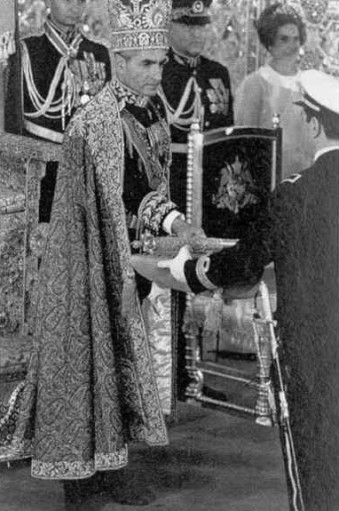 Having crowned himself, the Shah takes the Imperial Sceptre from a cushion presented to him by an officer.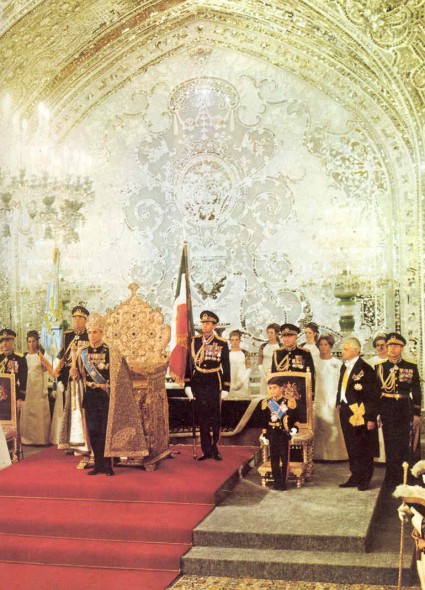 Crowned, wearing the Imperial Robe, the Emerald Belt and bejewelled Sword, and carrying the Imperial Sceptre, His Imperial Majesty The Shah of Iran stands in front of the Naderi Throne in the Grand Hall of the Golestan Palace of Teheran.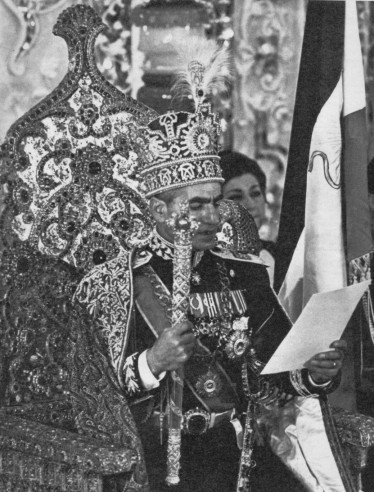 After having crowned his wife and presented the heir to the throne, the Shah is seen delivering a speech. It was ailed by the political world as a clear vow to continue the modernization of Iran.