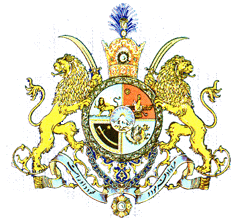 Negarestan Cultural Centre

Unobtrusively tucked beneath the grounds of the Marble Palace, once the residence of Reza Shah Pahlavi, the Negarestan Cultural Centre simultaneously completes a total cultural complex in the midst of Tehran and preserves the wooden green pace so vital to this busy urban area. Theatre, studios, workshops, library, bookstore, exhibit halls and office areas have all been carefully located underground in such a configuration that the garden and stately pine trees remain and continue to dominate the scene. The octagonal pattern of the skylit foyer roof at ground level becomes a major landscape element on axis with both the Pahlavi and Negarestan Museum, while the form and location of the theatre below are echoed in the open-air amphitheatre above.
Also underground, identified only by its wedge-shaped light scoops at garden level and its octagonal sunken courtyard, is a multi-level meeting hall. As the traditional Iranian teahouse was once cultural center, so this area can function as a restaurant, with the architecture and materials designed together to create a traditional volume of space.
The strong geometric pattern of brick, tile and wood, the pools, vaults, domes and skylights of the complex have been combined with contemporary concrete technology in such a way that the visual strength of the structural system reinforces the pervasive feeling of traditional Iranian architecture.