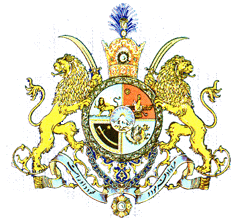 FARAHZAD

Farahzad lies on eleven million square meters of the Alborz foothills directly in line with the planned westward
growth of Tehran. As a major new urban sector, already under construction, Farahzad will have 2,300 single
family dwellings and 18,000 apartment units in six complexes, each designed by an Iranian or a foreign company.
In addition to schools, local shopping centers and commercial areas, the development will include Iranís first
regional shopping center, with a mosque, an 800-room hotel and a high-rise office tower.

The separate developments will be tied together with green spaces, which will contain parks, pedestrian
circulation safe from vehicles, playgrounds, tennis courts, outdoor amphitheatres on the gentle slopes and other
recreational facilities. Each residential side street will open onto these green spaces, which will account for one-
third of the total area. The communityís semi-treated waste water will be used to maintain the foliage, the first
major system of this type to be employed in Iran.